Ready to learn therapy tools for Anxiety (and life)? Contact Honolulu Counselor CBT Therapist below
I wish you a warm welcome to CBT Gym – Hawaii's only gym for the mind using Cognitive Behavior Therapy, or CBT, a highly effective type of counseling therapy that is action oriented where it is possible to experience lasting results in months, not years.
You are awesome!  Why am I saying this? 
Because the fact that you are here means that you care enough about yourself to want to learn, grow and become the person you were born to be! At CBT Gym, cognitive behavior therapy / counseling / therapy can help you do this quickly by teaching you how to perform workouts for your mind / brain. It all starts with what I like to call the 'me to me relationship'. 
I believe the greatest gift we can give ourselves is learning how to have a super supportive relationship with ourselves. 
OK – the bad news is that this isn't taught in school (yet). 
BUT – the good news is that using the latest neuroscience and CBT, along with the right tools, this is very achievable and happens much faster than most people believe is possible. We can train our minds / brains at CBT Gym just like we train our bodies at the gym. 
For you to have the best shot of getting lasting change ASAP, it is crucial to choose to work with someone you get along well with, using a counseling approach that is based on the latest science and most importantly, you believe can help you. 
Cognitive Behavior Therapy and tools based counseling is an excellent fit for people who are ready to change and prepared to put the time in. CBT Gym is Honolulu's only Mind / Brain Gym specifically dedicated to helping you learn how to train your mind, change your brain, master anxiety and thrive using the tried and tested tools of Cognitive Behavior Therapy, Counseling, Coaching and Therapy.
For this reason, a CBT Counseling Test Drive is essential. If you happen to have any questions first, then please complete the form below and I'll aim to be in touch within 3 business days. 
If however, you know you are ready to take that next step today, please click the CBT Test Drive Button above, which will take you directly to my calendar where you can book yourself in for the next available meeting and experience CBT Gym for yourself from the comfort of your own home with a Hawaii Licensed Mental Health Counselor and certified Cognitive Behavior  Therapist. 
Please note that all scheduled appointments, including a first appointment are subject to my cancellation policy. Please read it HERE.
I really look forward to hearing from you and learning how I can help support you in achieving your goals and changing your life.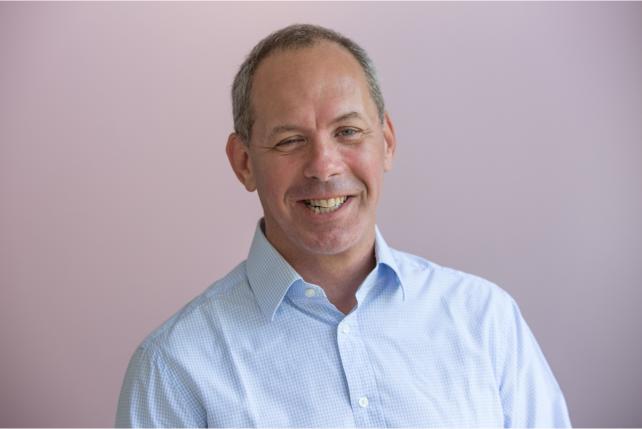 1164 Bishop St Suite 930,
Honolulu, HI 96813
Contact Honolulu Counselor CBT Therapist – Located in Downtown, Honolulu, near Kaka'ako, Waikiki, Diamond Head, Kahala, Aina Haina, and Hawaii Kai
Driving From Hawaii Kai (10 min, 4.6 miles)
1. Take Kaluanui Rd and Keahole St to HI-72
2. Follow HI-72 and I-H-1 W to HI-98 W/S Vineyard Blvd. Take exit 22 from I-H-1 W
3. Turn left onto Queen Emma St
4. Turn right onto S Kukui St
5. Turn left onto Pali Hwy. Pali Hwy turns slightly right and becomes Bishop St
6. Turn right at 1164 Bishop Street
7. CBT Gym is located on the 9th floor of the Finance Factors Building
Walking From Iolani Palace, Downtown, Honolulu (9 min walk, .4 miles)
1. Head southwest on Mililani St toward S King St
2. Turn right onto S King St
3. Turn right onto Bishop Street
4. Turn right at 1164 Bishop Street
5. CBT Gym is located on the 9th floor of the Finance Factors Building
1. From Waikiki, please take Route 2
2. Get off at S Hotel Street + Bishop Street
3. Turn left on Bishop Street
4. Turn left at 1164 Bishop Street
5. CBT Gym is located on the 9th floor of the Finance Factors Building
Driving From Diamond Head (22 min, 6.2 miles)
1. Get on I-H-1 W from 18th Ave and Harding Ave
2. Follow I-H-1 W to HI-98 W/S Vineyard Blvd. Take exit 22 from I-H-1 W
3. Turn left onto Queen Emma St
4. Turn right onto S Kukui St
5. Turn left onto Pali Hwy. Pali Hwy turns slightly right and becomes Bishop St
6. Turn right at 1164 Bishop Street
7. CBT Gym is located on the 9th floor of the Finance Factors Building
Driving From 'Āina Haina (26 min, 7.9 miles)
1. Take W Hind Dr to HI-72
2. Follow HI-72 and I-H-1 W. Take exit 25 A from I-H-1 W
3. Merge onto S King St/Waialae Ave
4. Continue onto S Beretania St
5. Use the 2nd from the left lane to turn left onto Bishop St
6. Turn right at 1164 Bishop Street
7. CBT Gym is located on the 9th floor of the Finance Factors Building
Driving From Waikiki (20 min, 3.7 miles)
1. Head southeast on Kalakaua Ave toward Seaside Ave
2. Turn left onto Seaside Ave
3. Use any lane to turn left onto Ala Wai Blvd
4. Use the middle lane to turn right onto Kalakaua Ave
5. Use the left 2 lanes to turn left onto Kapiolani Blvd
6. Use the left 2 lanes to turn right onto South St
7. Continue onto Alapai St
8. Use the left 3 lanes to turn slightly left to stay on Alapai St
9. Use any lane to turn left onto S Beretania St
10. Use the 2nd from the left lane to turn left onto Bishop St
11. Turn right at 1164 Bishop Street
12. CBT Gym is located on the 9th floor of the Finance Factors Building