Are You A Gay Man Struggling To Find The Right Support?
Do you feel a sense of dread as if life is passing you by?

Have you been traumatized by past experiences with bullying or rejection?

Are you tired of having to constantly hide who you are from the world?
Perhaps you feel frustrated or angry for being treated differently by the heterosexual community because of your sexual / romantic orientation. It is not easy, in spite of all the progress that has been made, to be gay in a world that is largely straight, is set up for straight people and straight relationships, in a society that for the most part still assumes all people are straight until proven otherwise (or corrected for the umpteenth time) can be exhausting.
How To Be Gay? How To Be You!
Then after mustering up the courage (and it is a courageous act no matter what anyone tells you) to come out to yourself, you are then met with all sorts of stereotypes and expectations from within the 'gay community' or wider 'LGBTQ+ community' about how you are supposed to act, think, dress. 
What your politics are supposed to be, what your interests are supposed to be, how you are expected to act and not act. It is exhausting too! This is where therapy for gay men can help! There is no one size fits all for being a gay person in the same way there is no cookie cutter model for being a straight person either. 
The hope, joy and beauty of life is that with a bit of effort, you can become the person you were born to be. You can find your own way to being gay and by extension your own way to becoming yourself fully. And the thing is here, you get to choose who you become, how you express yourself, how you show up in relationships and what you share (or don't) with the world.
Therapy for gay men
by a gay man who gets it (me!) can save you a lot of time, energy and anguish. 
Loving Oneself Is A Huge Challenge For The Gay Community
The truth is—the relationship we have with ourselves is equally important to the bonds we create with others. However, learning to love and accept oneself is a challenge that many gay men have a difficult time responding to.
At this point in your life, you probably just want to have more meaningful relationships, but the past has left you feeling jaded and guarded against the world. This may be especially true if you had negative experiences that left an indelible mark on you as a child.
As a result, your life as a gay man has likely been overcast by fear, self-doubt, and anxiety. And while you have worked hard to get where you are, not being understood by those in your life or the world is slowly making you question your worth. 
I understand that enjoying your life and loving yourself feels like an uphill battle, but there is hope. With my support, you can improve your self-image, heal the wounds of the past, and restore your ability to connect with yourself and others.
Society Does Not Make Life As A Gay Man Easy
Our culture has come far when it comes to LGBTQ issues. However, there is still a lot of stigma and discrimination within society and the gay community. Even worse is trying to fit within the expecations that people have of gay men.
There are many mixed messages and double standards that gay men face daily. As if you don't already feel different enough, people can have a way of ostracizing you even further by making ridiculous, blanketed assumptions about you.
"I had no idea you were gay because you don't act feminine." Like you have to be as flamboyant and sensitive as possible. "Are you sure you're gay?" Like this hasn't been a struggle your whole life to show to the world who you are. So, if you're not being loud or dramatic to fit in, that means you're not really gay, right?
Self-Acceptance Is Important, Too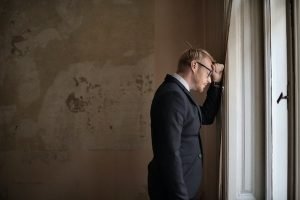 It's as if you are obligated to check off every little box for what people expect of you once they hear you utter the words, "I'm gay," or "I have a boyfriend."
The impression you get from all of this is that you're "allowed" to be gay—like you need the world's permission or approval to be who you are. Gay men are taught that gender and sexuality are connected, but this is not true. With the right support, you can have embrace your gender and sexuality as distinct beautiful parts of yourself.
It is one thing to feel accepted by others. It's a whole different ball game to accept and be yourself – to bask in the light instead of hiding away in the shadows. Fortunately, with therapy for gay men, you can learn to love yourself and live your life more freely in whatever way you choose.
Counseling For Gay Men Can Forge New Paths For You
Therapy for gay men can take many forms; just as there is no one meaning of being gay, it is the same for counseling. Therapy allows clients to heal and begin the first steps toward accepting themselves fully.
There's this idea that as a member of the LGBTQ community, it should be enough to receive help from someone who says they are a gay-friendly therapist. You always have the right to expect more, and working with a gay male therapist can give you the support you want.
I Know What You Are Going Through Because I Have Been There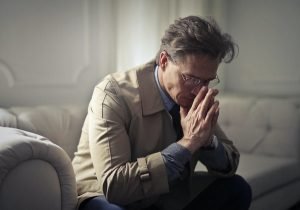 I know how it feels to be ostracized because as a gay man, I've been there.
Dealing with people's assumptions that because you are gay, you are attracted to everyone and will hit on any man that crosses your path is exhausting. Having the impression that you don't possess the right to your own private life can be insulting. And being "outed" when you aren't ready, is infuriating. It's your information, but people think they have the right to do whatever they want with it.
It's supposed to be an accepting society, but discrimination still exists. In fact, up until recently, the American Psychological Association still considered homosexuality a mental illness. It's only been within the last decade that homosexual couples could get married. And we are still being discriminated against for housing and healthcare.
Society often seems to give the gay community an implicit message to be happy with being tolerated. But they deserve so much more. Therapy can help you respond to the unique challenges that you face, cope with stress healthier, and advocate for yourself. 
My passion is to help people in the LGBTQ+ community learn how to live amazing lives filled with balance, joy, and freedom in a way that honors their time.
What Therapy For Gay Men Looks Like
Therapy is about more than just talking about issues faced within the LGBTQ community.
From day one, we begin by setting SMART goals for life and therapy, as well as learning about the structure for counseling. I have clients complete an intake history form that goes over your past experiences and current situation.. In our first session, you will learn the tools needed to live an authentic life.
My practice is called CBT Gym for a reason. I provide all of my clients with the opportunity to learn how to work out their minds to begin living better.
I center my therapy sessions around a few different therapeutic approaches. I primarily use cognitive behavior therapy (CBT), which looks at the way our thoughts, feelings, and behaviors are connected. CBT allows us to find answers to questions like, Did you develop unhelpful coping strategies to help deal with toxic shame and homophobia? What behaviors did you adopt as a result? What emotions are associated with your past experiences?
I also use compassion-focused therapy (CFT) to challenge shame and criticism. It teaches you to increase self-kindness and improve the relationship you have with yourself.
I know how important it is to feel safe when you are beginning the healing journey. Therapy should be the space where you truly feel comfortable in sharing your struggles.
What Therapy For Gay Men Teaches You
With the right tools, change is possible. It gives you a chance to learn mindfulness skills, challenge negative thoughts, and live in the moment. Working with a therapist who is also gay ensures that you are comfortable from day one.
There isn't only one meaning of being a gay man. You can learn how to become the person you were born to grow into. Therapy can teach you how to heal from the past, becoming clearer on what you want for your future, and navigating each stage of your life. You can learn tools that will help you make the most of this one very precious life that you have.
You May Still Have Concerns About Counseling For Gay Men

Therapy didn't work well for me before.
There are many different types of therapy. CBT and CFT therapy work very differently from other methods (and can be very helpful in dealing with homophobia) (and can be very helpful in dealing with homophobia). They are focused on change from the very first session. They represent a proactive approach that produces greater results in less time than traditional therapy.
Can therapy still help me even though my problems have been present my whole life?
No matter how long you have been dealing with your current struggles, there is always hope that it can improve. You don't have to remain stuck in this place.
I am worried about the cost.
Therapy is an investment. But it is an investment into yourself and your life. You can change the way you think about yourself and will open more opportunities for self growth. You can live life on your own terms. Can you keep going down this path of uncertainty? You are worth the investment in you. I want to help support you in a way so that you don't need therapy forever.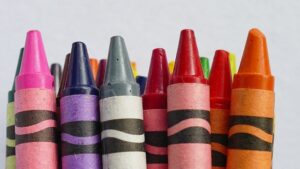 1. Promoting Gay Self-Esteem – It's Up To You It's up to you! Yes let's repeat that. Gay self-esteem starts with you. With the right
Read More »
Therapy For Gay Men Can Help You Gain Confidence
Life may not have been easy for you, but it doesn't have to stay this way. You can see yourself for the light that you truly are. If you are ready to begin, I would like to offer a free 20 minute zoom consultation so we can make sure we are a great fit. Or, we can jump right in. Reach out to me through my contact page for Honolulu or for London.